The child accesses a fine motor fingers. He thought about his productions, mimics those of others, observes and impregnates the real. Even should he have the opportunity to indulge it and train. To educate is to whet the curiosity of children by offering them the opportunity to have enriching situations, cheering, letting them glimpse the infinite desirable cultural fields. The educator is passer culture. PS-MS, children work by imitating adults, communicating playing together, remembering and imagining life situations, executing gestures induced by objects, toys and educational games. They break, fit, assemble, screw, make roll, cut, paste, draw, paint, dance, sing, jump, listen, watch, read and learn from a thousand other gestures. The adult observer interacting occasionally intervenes to revive. Mindful breathing each and the group, he puts what has been left behind, out of new games that are not freely available as a keyboard synthesizer or computer, fishing rods, long pipes to roll. It helps to organize a craft corner, cut corner, a massage corner. With this age group, the first acts of the educator launch activity. The class feels allowed to step into the breach. A "mode" class can be created. In small and medium section, learning is in the gesture, the slightest gesture: open the glue pot without dropping it, without spilling. Choose and soak in the right brush glue. Wipe off excess glue. Assess the amount of adhesive required, select the object to paste, lead the task to an end and that make the object made and how to switch to another activity leaving room available for another. Convergence desires "The mimetic desire, or desiring imitation both dominates our tiniest gestures that most of our lives, the choice of a wife, that of a career, the meaning we give to existence . What we call desire or passion is not mimetic, imitative accidentally or occasionally, but all the time. Far from being what is most ours, our desire is for others. It is eminently social … Imitation plays an important role in higher mammals, especially among our closest relatives, the great apes. It is even more powerful in men and is the main reason why we are smarter and also more aggressive, more violent than all mammals. Imitation is human intelligence in this its most dynamic; is exceeding the animal, then, but that's what made us lose the animal balance and can make us fall far below those used to be called "our lesser brethren" 3 The new -Born communicates with its environment. He feels needs. He loudly expressed his lack, his hunger, his discomfort. It shows, in other ways, sated satisfaction, satisfied. The protective adults are attentive, they interpret these signs meet the demands, if they meet deem it appropriate and if they can afford it. They reassure. They are party to the child, gratify welfare. Gradually, the baby identifies the universe that surrounds it. He sees the re-actions of beings distinct from itself and thus enters the interactive play of language and culture. His expression is precisely through gestures, facial expressions and oralisation. Mimicry and transmission form a child-binding complex in the world. Why, arrived at the school gate, a dichotomy interrupt this indispensable harmony to the good development of the human child? The desire of adults to show their love in action, communicate their thoughts would suddenly more related to the mimetic desire of the child. Creating essential nutrient for self-training Knowledge of things is acquired by transmission, by trial and error or experimentation, expression-creation is at the center of classroom practices of the master-bad student and his natural method of apprentissage4. The creations, expressing assumptions are part of the universal process of research in the scientific process as in empirical learning to live. They allow the child to naturally move from his inner subjectivity to an objective treatment of the real, objectifying himself, trying to see as almost, watching his body, thinking his thoughts, managing relationships with close ones, the most distant human circles, animals, the living and the universe. The master knows the importance of emotional investment in all learning and he knows how the imagination nourishes scientific thinking. No therapeutic claims he has seen improvements in balance, the general health of some children building through accessible language in class: drawing, story, song, dance, painting, geometry, choreography … 5 the interest of the master is focused on investment and the benefits that children derive from their work, of their work. If masterpieces arise, it is impromptu. Pleasure to work and transmission of values ??The bad-student teacher would be an educator to intelligent militancy, reflecting like a mirror the pleasure of thinking, acting and working. By doing live his students, he would show the obvious logical principle values ??for the survival of humanity as a terrestrial environment. He is convinced that get homework help
there can be no good reason to want to keep the world as it is dominated by a tiny minority accumulating all powers, monopolizing all the wealth, maintaining the misery of a vast majority destroying natural resources. Accept it, submit to it, is flirting with death drive. Now life is to postulate any educational activity. To believe that we can still wish to retain the World in the state is unjustifiable. The education system is at fault when a majority of its students out of its schools, appearing inert to human suffering, as if any action was futile to attend a metamorphosis enabling us to avoid the anthropological and ecological chaos announced and imminent . 1Eyguesier Peter negative Psychoanalysis, Slowness, 2015, p 158. 2ICEM: Cooperative Institute Modern School – Freinet Pedagogy 3Girard Rene Home from the Hill, Fayard / Plural, 2010, p18. 4Freinet Celestin, pedagogical Work, Seuil, 1994. 5 The Bohec Paul School, restorative destinies? On the steps of the Freinet method, L'Harmattan, 2007. Attachment Size le_maitre.odt 31.59 KB 108.97 KB le_maitre.pdf blog Jean Astier
Ludwig Aussanaire the 16/09/17 – 11:02 p.m. In: GD 89 – Yonne Group Constitution Dates: 09/27/17 – 14:00 – 17:00 Location: Elementary school Pierre Curie – 6 rue Saint-bond , 89150 PARON colleagues Yonne who are re-animate the Departmental Group 89 invite you to a meeting to exchange practices in elementary school PARON Pierre Curie, near SENSE program: – Introduction ICEM – What's New (in my class) – Presentation of the cooperative class Marianne (colleague who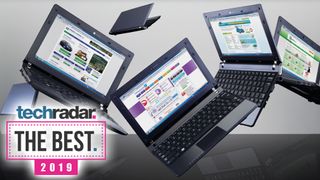 welcomes us into his CM1 / CM2) – school Correspondence – administrative part Come with your questions, suggestions, experiences, tools and other knowledge to share. For the GD 89, Ludwig. Ludwig: 06-08-67-99-28 Contact aussanaire.ludwigwanadoo.fr or the colleague who hosts: mobile: 06 14 67 56 84 marianne03gmail.com invitation_27_sept_icem.pdf Attachment Size 112.79 KB Add new comment
In: reference text Educational Building East edited by a Departmental Group to review teachers teaching Principles April 2004 Teaching Building East, No. 360-361 Author Freinet Print
In BT Publishing Printing at the School For students book, brochure June 1952 in pdf Author: Paul Rivet
In BT Publishing Printing at the School For students book, pamphlet July 1952 in pdf Author R.-G. Guth
In BT Publishing Printing at the School For students book, brochure June 1952 in pdf Author: Marcel Chatton
In BT Publishing Printing at the School For students book, pamphlet July 1952 in pdf Author: Jean Rousseau
In: Teaching Building East edited by a Departmental Group For teachers review> Summary April 2004 Teaching Building East, No. 360-361 April-May 2004 Layout: Lucien Buessler Duplication: Monique Bolmont Installation and routing Francis Bothner Management: Bernard Mislin educational Building East, No. 360-361 teaching invariant set by C.